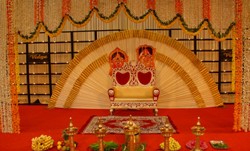 Nexus Events Management Pvt Ltd is the top wedding event planners and leading wedding management company in India. We make the wedding functions more memorable […]
235 total views, 0 today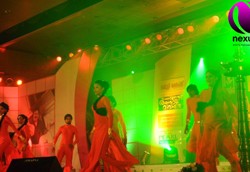 We own a company called Nexus Events Management Pvt Ltd. We conduct Stage Shows as well as Fashion Shows in Kerala, Bangalore, Chennai. Stage Shows […]
288 total views, 0 today Contact for Online Passport, P.C.C. Application Submission & Appointments. Service Available for : Fresh Passport, Reissue of Passport, Tatkaal Passport & P.C.C. Application Submission.
513 total views, 0 today SENDING DOCUMENTS,PARCEL SERVICES,WITH VERY CAREFUL MANNER TO DOMESTIC & INTERNATIONAL LEVEL FROM ANY PART OF THE WORLD WITH NOMINAL CHARGES ,
242 total views, 0 today Personal banking, online banking, savings, investments and more. Helpful Banking from NatWest. More details:- http://www.natwest.com Aug 2011,Ravi,Ex Code- *****
246 total views, 0 today Web-based software is software you use over the internet with a web browser. You don't have to install any CDs, download any software, or worry […]
314 total views, 0 today Voice respond engine will use for transcription, for easy methods, the software will transcript audio files to word with a very least time; The Company […]
394 total views, 0 today
Create your website for Rs.1500/- only & get maximum benefit through internet. Also get lowest rates for Domain & Hosting. We will help you to […]
459 total views, 0 today Computer Reseller, Assembler, AMC Software, Laptops, All Related To Computers
386 total views, 0 today An energy exchange therapy during which the practitioner uses the hands as a focus to facilitate the healing process and to induce deep relaxation
570 total views, 0 today
About Hubli
Hubli is a vibrant commercial town whereas Dharwad is known for music and literature. Hubli is about 190 km west of Goa and 405 km north of Bangalore.
Hubli-Dharwad has a bustling population of over 15 lakhs.
Hubli houses its textile manufacturing units and is an agricultural trade hub of Karnataka state.
It is extremely well connected by road, trains and air.
It takes pride in having Hospitals like KIMS and private specialty Hospitals with highly skilled doctors and surgeons. It attracts patients from all over the India.
It houses BVB College of Engineering & technology which attracts the best-in-class Industries and students.
With the new IIT Dharwad established , the growth of the twin cities is set to progress further and will attract more industries to the north Karnataka region.
Housing rental ranges from Rs. 2500 to 6000 for up to 1200 sq feet for a two bed room apartment. At present times, Hubli is experiencing a boom in the real estate market.
It offers people movie theaters ,shopping , religious places , satellite towns for investors.
Hubli has become one of fastest growing tier II cities in India.